Rumana Molla, a writer-entertainer and 2022 Berlinale Talent, will helm the worldwide drama for the first time. Set in Belgium, the movie explores commercial marriage and migration through the lens of love, compassion, and camaraderie. Saba Azad (Rocket Boys, Feels Like Ishq), Geetanjali Kulkarni (Chaitanya Tamhane's Venice winning Court, SonyLiv show Gullak), and Namit Das (Mira Nair's A Suitable Boy, Aarya, Mafia) are among the cast members, with Rumana herself portraying a key part.
Minimum describes the tale of Fauzia, a newly married immigrant who finds herself trapped in a home that isn't hers alongside her mother-in-law, Ruxana. She discovers that everything she was informed about her spouse Ali was a deception and sheds all hope until she hires a French tutor, Laurie, to educate her the fundamentals. Fauzia learns to expect more than just the bare minimum as she forms an unusual relationship, mysteries are uncovered, and secrets are unveiled.
Rumana was born in Belgium and has starred in a number of Hindi cinema, namely Irada, which won two National Awards in 2017. With the approval of Minimum, Rumana's year began on a high note, as she was accepted for the famous Berlinale Talent Program in February. Aside from her, the movie features three former Berlinale Talents: cinematographer Pooja Gupte (Rukh, Crossing Bridges), Serbian Line Producer Marija Stojnic, and Producer Shiladitya Bora (Masaan, Newton, Yours Truly).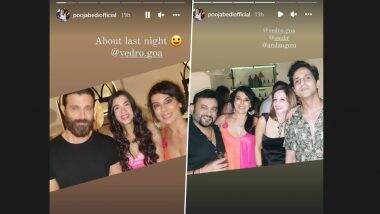 The film will be bankrolled by Shiladitya Bora (Platoon One Films) and Radhika Lavu (Ellanar Films) and will begin shooting in June 2022. Bora previously financed Marathi movies Picasso, which recently received a Special Mention at the 2020 National Film Awards, and Yours Truly, a drama featuring Soni Razdan, Pankaj Tripathi, and Aahana Kumra, which aired at the Busan International Film Festival in 2018.