One lavish action scene, in one nation. Yet another fantastic action scene in a different nation. You know the drill: another exciting action scene! That's The Gray Man in a nutshell for you! The Russo Brothers attempt to weave their blockbuster magic once more with Mark Greaney's engrossing book series as its subject matter and a dream cast, led by Ryan Gosling and Chris Evans. The film is rumoured to be Netflix's most costly film produced so far.
The Gray Man, a Netflix original after a brief theatrical run, will hold a unique appeal in India, particularly in Tamil Nadu, thanks to actor Dhanush. But in the two-hour movie, he only plays a small part that lasts for approximately 15 minutes. He only gives a wink, yet it leaves an impression.
In his second Hollywood production, Indian sensation Dhanush makes a dramatic entrance. Additionally, he gets to show off his fighting prowess by engaging Gosling and Ana de Armas in a lengthy sequence of combat. Although he has more screen time than one may have anticipated, Dhanush just has a few words to utter during those moments. Given that spies, at least the traditional ones, are expected to accomplish more than they claim, this may be somewhat reasonable. Avik from Dhanush accomplishes just that. He may be the only character in the film with a strong moral compass, which the Russos emphasise by having him touch a precious rudraksh mala early on. Subtle.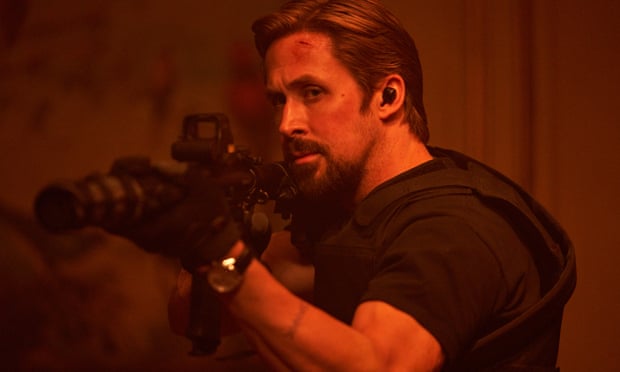 In the movie The Gray Man, Ryan Gosling portrays Sierra Six, or "The Gray Man," a CIA-hired mercenary who is essentially invisible but impossible to kill and who finds himself in possession of dark agency information that might implicate some powerful individuals. Denny Carmichael (Regé-Jean Page, another fan favourite to portray James Bond!) is on a mission to find and murder the Sierra Six. Suzanne Brewer (Jessica Henwick) recruits the help of their crazy maniac partner, Lloyd Hansen (Chris Evans), a former CIA agent partner, to utilise his Hitler-like tactics. Even at the cost of blowing up everything, including—let's not forget this—humans as unintended victims. The good news is that Six has his own backup in the form of dependable CIA operative Dani Miranda (Ana de Armas), who must demonstrate her innocence, and retired CIA officer Donald Fitzroy (Billy Bob Thornton), who was the one who recruited Six into the Sierra programme. The global tour trip that follows makes "Planes, Trains, and Automobiles" feel like Rohit Shetty's greatest ambitions were realised (sadly, India is on the list!).