Finally disclosed is the appearance that everyone has been anticipating. The director of Mani Ratnam's landmark film Ponniyin Selvan said to the viewer a few days ago: "I provided the viewers with the first sight of Vikram's role as Aditya Karikalan, and it left everybody eager to look forward to the other characters' looks."
On July 6, Lyca Productions unveiled the uncontested beauty queen Aishwarya Rai Bachchan's first glimpse from the film on their official Instagram account. They said in the post's description, "Vengeance has a lovely face! Introducing Nandini, the Pazhuvoor Queen! The Bollywood actress is absolutely stunning and appears to be a royal queen.
Fans couldn't help but pour love and well thoughts on the poster as soon as the creators shared it on Instagram. Thanks for delivering our Devi today, one person remarked, while another added, "Wowwwww!!! The real Queen of Beauty is in the room. Many people who joined the walk were attracted by her beauty and inquired, "Is that Aishwarya, ma'am?"
In March, the director used social networking sites to unveil the movie's launch date and the very first look at its motion poster, along with the names of its star cast, which includes Trisha, Aishwarya Rai Bachchan, Karthi, and Jayam Ravi. The first of the two parts of the film, which will be shown on screens all around the world on September 30, will be released.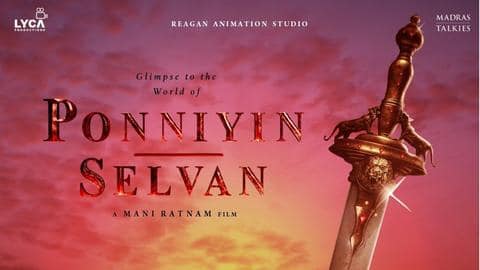 Speaking of the project, it was made by Mani Ratnam's Madras Talkies and is centred on the epic novel of the same name written by Kalki. The movie will be released by Lyca Productions. Ponniyn Selvan: I will be published in a number of languages, including Tamil, Malayalam, Hindi, Telugu, and Kannada.
The movie's filming took place between December 2020 and September 2021. The movie's release was postponed because of the Covid epidemic, but the director has recently confirmed that it will be released globally on September 30.