Actress Rakul Preet Singh, who has worked in the Hindi, Tamil, Telugu, and Kannada film industries, will now be seen in a hot and bold avatar. Yes, Rakul, who made her Hindi debut in 2014 with the coming-of-age romance film Yaariyan, will now be seen in a full cracker getup in a song. The actress is so excited that she is going to appear in a song. 
Yes, Rakul shared a reel from her Instagram account a few days ago, in which the motion poster for her upcoming song is revealed, in which Rakul looks stunning in an off-the-shoulder black and white bodycon dress. Even the background music of the song is being heard, which is quite poppy and happening.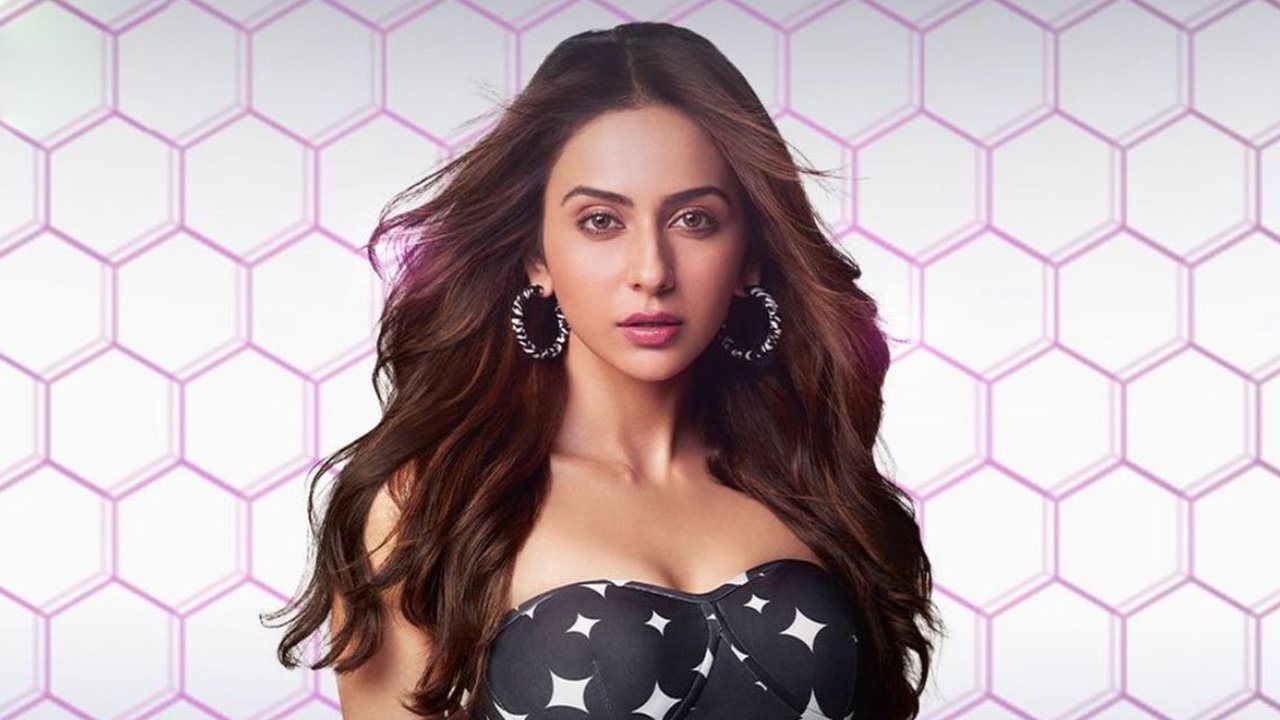 Asees also shared the poster of this upcoming song, on which she wrote, "Rakul is on her way to impress you all." Can't wait for you guys to start playing this on loop."
With the stunning Rakul Preet Singh in the centre, Jackky Bhagnani's Jjust Music is prepared to release another chart-topping song with "Mashooka." Asees Kaur, Aditya Iyengar, and Devansh Sharma, popularly known as Viruss, perform the song, which was written and helmed by Charit Desai.
Jjust Music posted a motion picture of the stunning Rakul Preet Singh on their social media accounts, along with the launch dates for the song in Hindi, Telugu, and Tamil on July 26, July 27, and August 1, respectively.
Rakul is seen in the billboard sporting an exquisite, unique avatar that is winning rave reviews from viewers.
Pehli Mulaqat and Allah Ve are two songs by Jjust Music that are very popular among audiences. The label's catalogue also includes some legendary hits, such as "Muskurayega India," which features Akshay Kumar, Ayushmann Khurrana, Tiger Shroff, Kriti Sanon, Vicky Kaushal, Taapsee Pannu, and many others.