On February 3 at 10:27 am, the Delhi police announced that it will reward ₹1 lakh to people who will give information about Deep Sidhu, Jugraj Singh, Gurjot Singh and Gurjant Singh regarding the Republic day violence.
People who inform about Jajbir Singh, Buta Singh, Sukhdev Singh and Iqbal Singh will be rewarded Rs 50, 000.
Also, The Supreme Court, on Wednesday, will hear a clutch of petitions demanding investigations into the tractor rally violence in the Capital on Republic Day.
Deep Sidhu is a 36-year-old Punjabi actor from the Mukstar district of Punjab, who was earlier a practising law before entering the film industry. He was the legal head of Balaji Telefilms, and has even worked with senior lawyers like Harish Salve, Ram Jethmalani, Mukul Rohatgi, and Arun Jaitely. Sidhu was accused for misleading the people on republic day. Many other names were also included.
In reference to Republic Day violence, Gurnam Singh Chaduni, the state president of Bharatiya Kisan Union's Haryana unit, said in an video statement, "What he (Sidhu) did today is very condemnable. We had no programme of visiting the Red Fort. He went there as a rebel and misled people. We were not aware that Sidhu is going to the Red Fort." "We condemn this act of Deep Sidhu in strong words and we think that he was working as a government agent." he added.
The farmers have been protesting since last two months against the three agriculture farm laws passes by the government in September. They have been campaigning around borders of Delhi. The Delhi police has deployed heavy security on borders after the tractor rally that took place on Republic Day. This has led to outrage in farmers. The farmer leaders criticized the restrictions stating that this atmosphere would not be healthy for talks between the protesters and the government.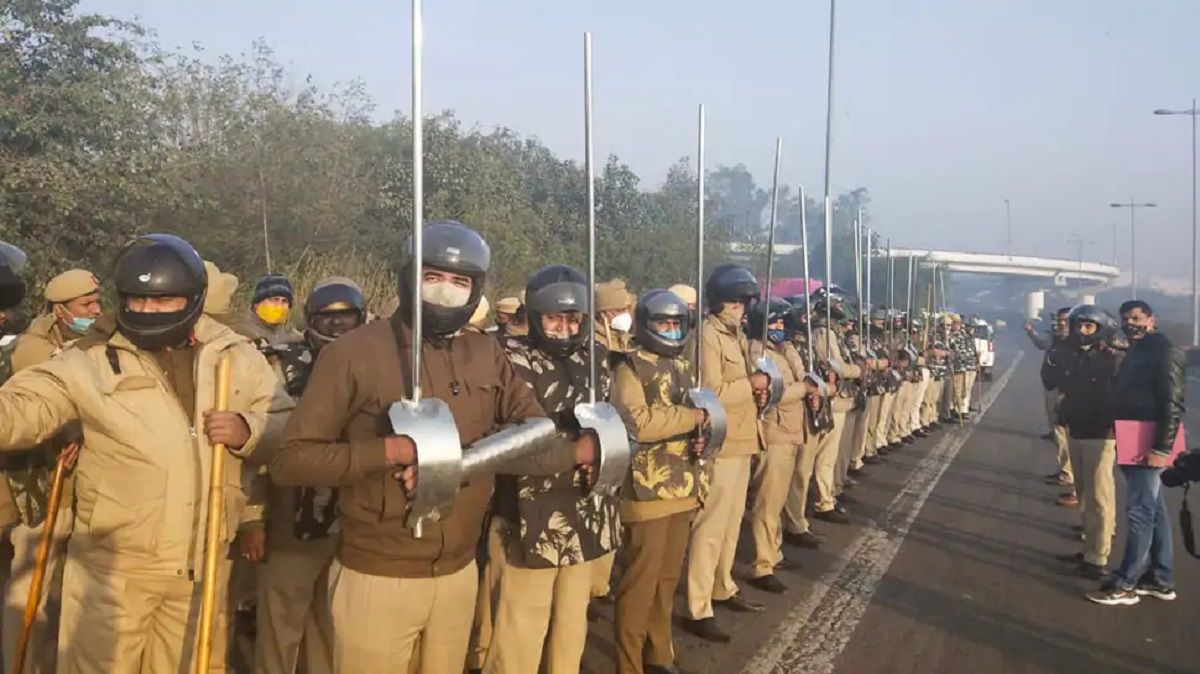 The Delhi police on Tuesday said in the Parliament that they were left with no option but to use force on the protesters in the violence that happened on Republic Day. They also added that they used tear gas, water cannons, and mild force to control the agitating crowd, which was also breaking Covid safety protocols.
The government said that it is ready to discuss about the laws both inside and outside the Parliament as the house has been adjourned many times because of the farmers protests.