With the release of The Great Weddings of Munnes, a unique and heartwarming family comedy, Voot Select is prepared to up the entertainment factor (TGWOM). The highly anticipated show is set to premiere on August 4th, exclusively on Voot Select, and the viewers are invited to attend the baraat and get a quick glimpse into the crazy antics of this one-of-a-kind pair, Munnes and Mahi, with the unveiling of the show trailer today! The show stars the extremely popular OTT big names Abhishek Banerjee and Barkha Singh in the lead.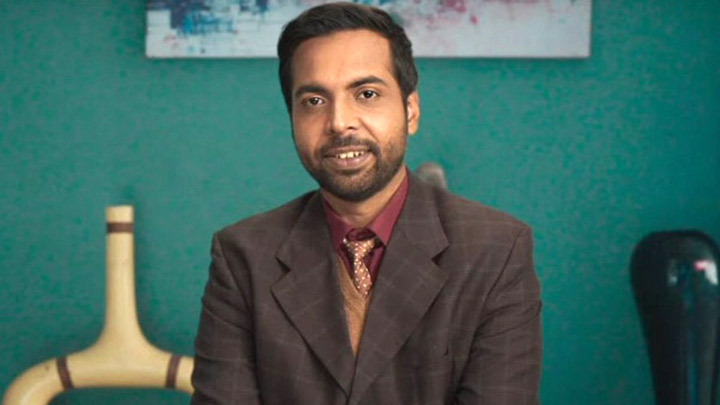 TGWOM is a series of mishaps that will make you laugh out loud, produced by ThinkInk Picturez, introduced by Jio Studios, and created by the truly gifted Bollywood director Raaj Shaandilyaa. It portrays the astounding journey events leading to Munnes' wonderful wedding and ought we say weddings while also acquiring the hilarious antics of this "not-so-eligible-bachelor-in-town" and his distinctive Yadav kin.
The straightforward idea of the ten-episode sitcom is Munnes' naive search for his happily ever after. He is in love with Mahi, who is described as being "sarv gunn sampurn," and he can't believe his good fortune when she initiates contact. When everything seems to be falling into place and the show begins to approach a sappy romantic classic, a pandit's prediction adds a completely new frightening element to this love story. As Munnes, Mahi, and the eccentric Yadav family set out on a mission to find Munnes a bride, what follows is a wild ride of experimentation with a perfect combination of a slice of life narrative!
Lead actor Abhishek Banerjee said of the programme, "A show like this and a character so distinctive are genuinely rare, but OTT gives a fantastic platform for experimentation. I recall giggling hysterically throughout the script reading because I was excited to perform a comedy and I knew right away that I would be a part of this play. The Great Weddings of Munnes is an enjoyable film to watch because of its straightforward slice-of-life plot and unfiltered humour. I'm really amazed by Raaj's clarity of concept and capacity to bring out the best in each performer because this is my first performance with him. I can't wait to see how the audience responds to our trailer.
The show's star, Barkha Singh, echoed his sentiments, saying, "The Great Weddings of Munnes is total lunacy! Even as we were filming, we couldn't stop giggling. Every circumstance and every character has been so expertly depicted that you can't help but relate to their plight. It is really funny while also being charming. A comedy masterclass, from perfect comic timing to bringing to life those amusing yet difficult situations. We can't wait for the audience to see and take in Munnes and Mahi's wild trip. I'm thrilled since I experimented with a fresh appearance that is distinct from what I usually do. Now available directly on Voot Select is the trailer!