Actress Jaya Bachchan has stayed away from films since she has been married to Amitabh Bachchan in 1973. She has played small role in Silsila and Hazaar Chaurasi ki Maa. She has worked in the blockbuster film in Karan Johar`s Kabhi Khushi Kabhi Gham and Kal Ho Na Ho.
Jaya last shot for 2012 Sunglass that was written by Rituparno Ghosh where she was acting opposite Naseeruddin Shah for the first time. The film did not release.
She has now decided to come in front of camera for the first time in a Marathi film. The film will be directed by Marathi director Gajendra Ahire who has also directed other films like Shevri, Anumati and The Silence.
Jaya will be directed by Ahire in Marchin the Marathi film and the film will be completed in 20 days.
Jaya dared to give up her superstardom at the peak of her career when she decided to choose motherhood as her priority.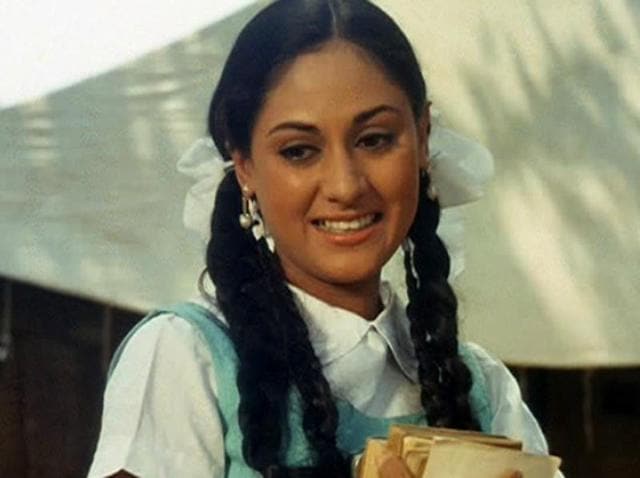 Her films were relatable and thoroughly entertaining. Even if she wasn't the woman who broke every norm, she made her mark because of her naturalistic style of acting and the progressive yet girl-next-door character portrayals in Guddi (1971), Koshish (1972), Anamika (1973), Abhimaan (1973), Mili (1975).
In 2004, she was elected as a member of the parliament for the 'Samajwadi party', where she represented Uttar Pradesh in the Rajya Sabha till March 2006. However, she was disqualified in 2006 for holding the office of profit-Chairperson of the UP Film Development Board. Her second term began from June 2006 to July 2008, with her third term being in 2012 and in 2018, she was re-elected for the fourth time in Rajya Sabha.