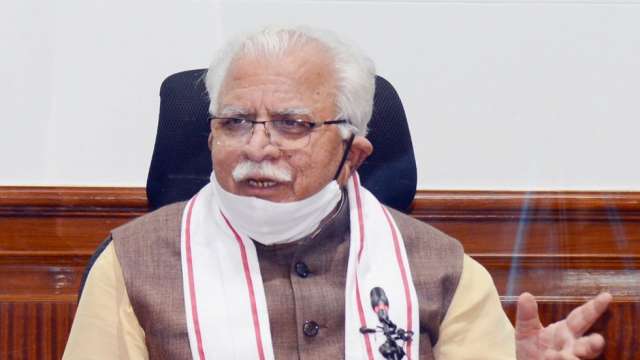 The movie 'Mera Fauji calling' is to be released on March 11. The movie stars Sharman Joshi, Ranjha Vikram Singh, Bidita Bag, Mahi Soni, Mugdha Godse, Zarina Wahab and Shishir Sharma.
The movie revolves around the life of a soldier and his family. The film shows the struggle of a soldier on the border and the struggle of the family at home. The movie also shows how the family of the soldier suffers after his death.
The screening of the film was held in PVR, Chandigarh.
In the screening of the film Sharman Joshi, CM Khattar and Vikram Singh were present. The Haryana government has made the film tax free in Haryana and Delhi. Sharman Joshi thanked the Haryana government for the support.
Khattar said that the film is really nice and he got emotional after watching it. He also added that the film shows about the life of a soldier and the struggles he and his family has to face.
On being asked about the 'No Confidence' motion, he said that the matter is closed and that they should talk about the film.
Vikram Singh`s mother was also present at the screening and said that 4 generations from her family had served the army and she also said that she was proud of Vikram for taking such a script.