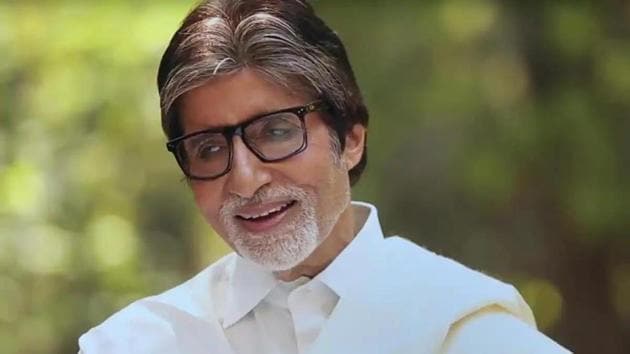 After few hours of the surgery and returning home, Amitabh Bachchan is ready to start the work again. He has five projects on hand.
The mega-star is to star in movie 'Chehre' and 'Jhund'. 'Brahmastra' is another project where he will work with Ranbir Kapoor for the first time. He will also star in the movie 'Queen' that is a Kannada remake of the film.
A close friend of the Bachchan family said, "Amitji just refuses to slow down. Health cannot stop him. His family keeps telling him to take it easy. But he won't listen."
In an interview, Amitabh Bachchan said, "It's all about time management. And please don't ask me to slow down. I am not here to conquer peaks or design formula for success. I am here to do a job. I need to work, I like to work and I am fortunate that there are some that consider me for work. In time nature shall diminish me and my body. But until it does so, I wish to continue !! You got a problem with that ?"
On Saturday, Amitabh Bachchan had revealed that he has undergone a surgery. The actor wrote in a lengthy post that he had undergone a 'delicate procedure' for his eyes.
"Thank you for all the concern and the wishes for the medical condition. Eye surgeries at this age are delicate and need precision handling. The best is being done and one hopes all shall be well. The sight and the recovery is slow and difficult so if there are typing errors they are to be excused. Right now I feel like Gary Sobers, the West Indian great and his narration of a cricket story which apparently he went through. The details of which shall be given in time. It is a story heard whether or not it is authentic is questionable."
He also revealed that another surgery will happen shortly. "My love to all… progress is slow and there is yet another eye to go. So it's a long haul, hoping of course that it all gets well in time for my schedule which begins in a few… the new film with Vikas Bahl, tentatively titled 'GoodBye'."