Be it a common man, politician, or celebrity, everyone has to wear a mask before stepping out of the house. Farah Khan one of the refined Bollywood choreographer stepped out of her house to buy mangoes from a roadside stall.
Her pictures went viral on social media in which she is seen removing her mask to smell the fruit.
The people on Twitter started trolling Farah for removing her mask. One user wrote, "She should not be smelling the mango due to Corona. So many people might have touched & smell it before her".
Another one commented, "At this time of corona she is smelling mango".
A person wrote, "Smelling mangoes don`t make sense, what`s the point? stallers shouldn't allow ppl to smell his mangoes, as it is spreading disease and very unhygienic".
Another commented, "Pls don't ever smell any fruit for that matter doesn't this lady know that during pandemic it's not allowed at all. She poses to know everything in d world. Pseudo Bollywood."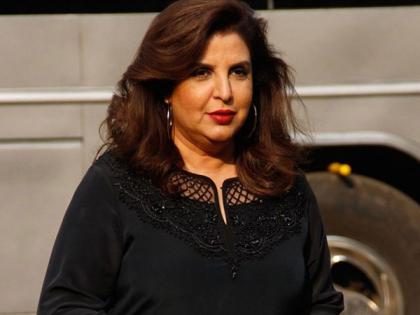 Last year, the director wrote on social media that Bollywood celebrities were flaunting their privileges during the pandemic.
She will work with Naga Chaitanya and sharing a picture she wrote, "'25 years ago I choreographed his dad #nagarjunaakkineni who became a friend for life.. n today I got to direct his wonderful boy @chayakkineni for a commercial.. #humble #lifecomesafullcircle #imreallyold." (sic)
Meanwhile, the Brihanmumbai Municipal Corporation (BMC) on Tuesday announced that Holi celebrations, on March 28 and 29, will not be permitted in both private or public places. The city recorded 3,512 new COVID-19 cases and eight casualties on Tuesday.