Kriti Sanon and Sushant Singh Rajput were seen together in 'Raabta' that was released in 2017. They were rumoured to be dating but then they parted ways. They were seen in many advertisments as well.
In the year 2020, Sushant Singh Rajput died and Kriti did not speak much about his death but now she has broken her silence on the matter.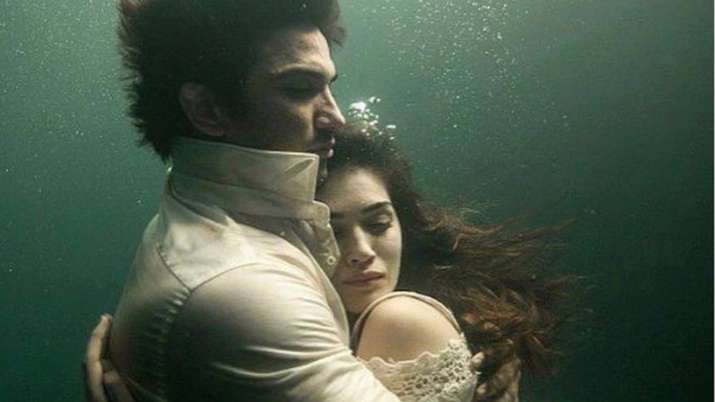 When Sushant died, she wrote, "Sush… I knew that your brilliant mind was your best friend and your worst enemy… but it has broken me completely to know that you had a moment in your life where dying felt easier or better than living."
Kriti said that when Sushant died there was a lot of negativity and noise and this is why she remained silent. She also added that she did not wanted to be a part of the matter.
But there were times she remembered him. On his 35th birth anniversary, Kriti shared a photo of Sushant in which he was smiling and wrote, "This is how I'll remember you.. Smiling like a child! Happy Birthday Sush. I hope you are smiling and at peace wherever you are.."
Kriti has films like Bhediya, Mimi and Adipurush in pipeline.
"When you establish yourself a bit and people are liking you and the film is doing the numbers that you want to do, it gives you confidence to take up something challenging. I feel as an actor you also get bored repeating yourself and the audience also gets bored seeing you in same kinds of films. Yes, there is a deliberate attempt to try do something different and not repeat yourself," she said.
She added, "I have also been lucky enough to have liked scripts that belong to different genres. If tomorrow there are two horror comedies I am loving, I would do both. It is a nice feeling for me to do something different and not repeat myself."