After the success of the Hindi series 'Scam 1992- The Harshad Mehta story', many fan clubs of Pratik Gandhi have wondered why he has chosen to do a Gujarati web series 'Vitthal Teedi'.
Pratik said, "The walls between mainstream-regional, national-international are gone. The audience is not willing to accept anything sub-standard. Audiences today are watching the best of content from the world over. There is the same audience for shows in all languages now, so just because your show is in Gujarati it doesn't mean you can get away with sub-standard quality. Vitthal Teedi is not a poor cousin of Harshad Mehta."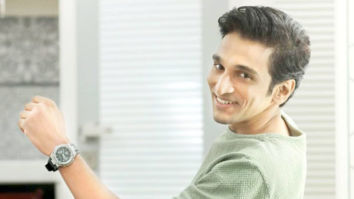 Pratik said that the audience will not tolerate useless content no matter what the language. Pratik has been an important part of Gujarati theatre and cinema for years.
"This is a big change, Content makers are aware that the audience is the same everywhere. There are no language barriers. We are watching Spanish shows here. They are probably watching Gujarati content in Spain. I feel regional content has always been very fresh-flavoured, there is such a rich literary heritage to choose from in Bengal, Gujarat, Kerala and everywhere."
Pratik has praised the regional content a lot. "These regional films and shows are rooted to their ethnic soil. They are original and they will always be ahead in content when compared with mainstream cinema and shows. Mainstream content is guided by formulistic guidelines. Regional content is liberated of formula. There are no stars and stardom in regional cinema. Content is king in regional storytelling. That's why I feel regional is the next global."