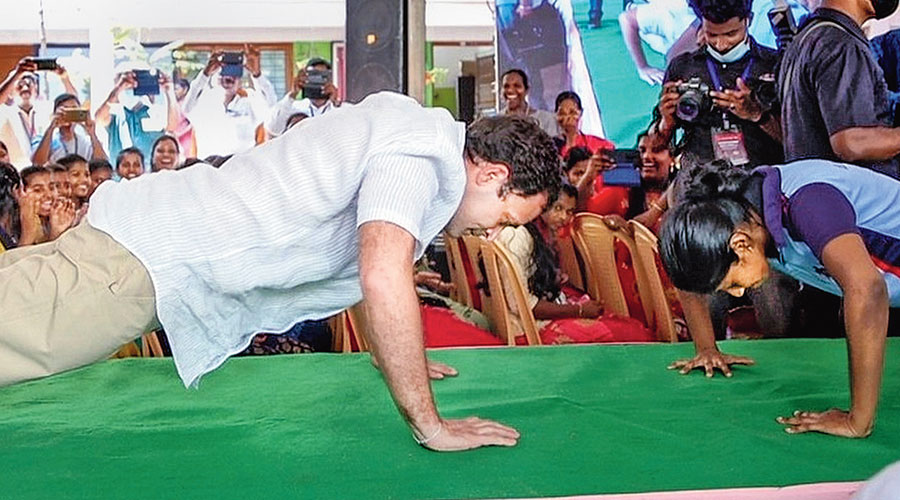 In Tamil Nadu, Congress leader Rahul Gandhi is trying to connect with the locals through his speeches and one-on-one interactions in the state before the state elections.
In a video, Rahul Gandhi is seen doing push-up with a student in Tamil Nadu. The video has become viral on social media.
In the video, it can be seen that Wayanad, the Kerala MP took the push-up challenge and asked a class 10th student named Merolin Shenigha, "Can you do push-ups. Let's try 15?"
Rahul Gandhi smiles and then starts doing the push-ups. Merolin and Rahul are seen doing the task.
After some push-ups, the Congress leader stopped but Merolin did not stop.
"You are trying to embarrass me," says a smiling Rahul Gandhi as a schoolgirl puts forward the 15-push-up challenge. But after that he grabs attention of the crowd by doing a one-hand push-up.
Rahul Gandhi on Instagram shared the video and wrote, "Push up challenge by Merolin Shenigha, a 10th standard Judo enthusiast."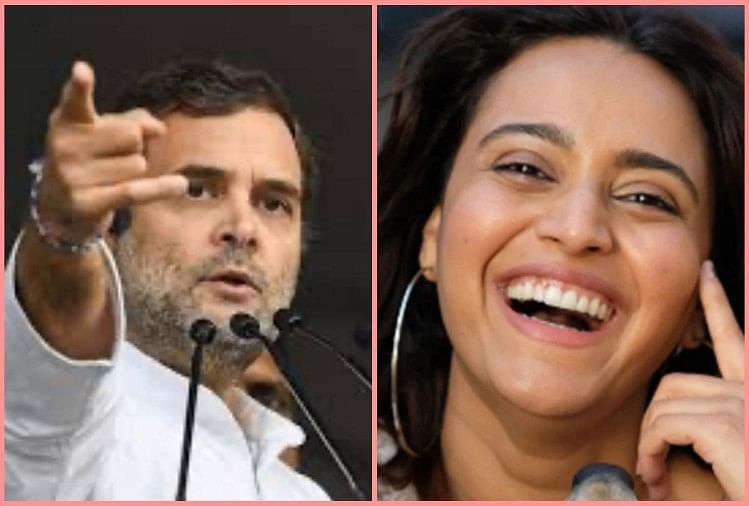 After sharing the video on twitter, Swara Bhaskar wrote, "This man is such a sport!"
Rahul Gandhi also was appreciated by boxer Vijender Singh last week after Gandhi shared a picture from his last week visit to Kerala, "Abs of a boxer. Most daring young fit & people's leader. Way to go @RahulGandhi Ji". The picture was taken after Gandhi was all wet by diving into sea and his abs were visible through his shirt.
Rahul Gandhi visits Tamil Nadu and Kerala before the state polls next months. The voting process will start on April 6 and the results will be out by May 2.
Rahul Gandhi has recently been gaining attention after his photos that show his abs after diving into sea, practising aikido with school children and doing push-ups in public.