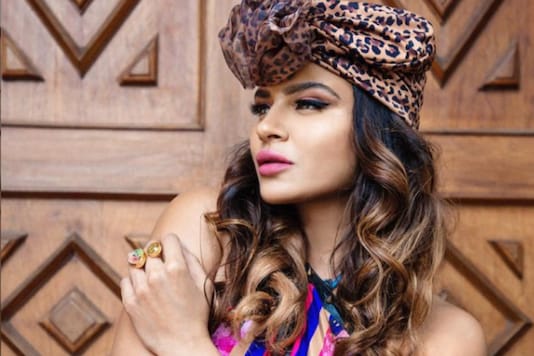 Aashka Goradia who is a Television actress has made a shocking announcement by informing that she has quit the acting to pursue her entrepreneurial dreams.
The actress started her make-up brand few years back and now wants to focus on it so that it reaches another level.
She said she would do it for three years and called it a moving on decision rather than quitting. She added that acing has an important impact in her life and she cannot give up on it. She said she would not be able to give time to acting and wants to focus on Renee (her make up brand).
She said that she was not sure about the future but she had to make the decision. She said she does not see herself acting for three years.
She has done shows like Kkusum, Daayan, Naagin, Nach Baliye and Bigg Boss 6.
"This is something that I have always wanted to do. Pursuing an entrepreneurship and working on my cosmetic business has been a passion, and it requires a level of commitment. I knew it all along and it happened the way it would, and so it wasn't a surprising or shocking time for me," she mentioned.
She informed that her husband Brent Goble, her parents, in-laws and friends have supported her for the decision.
"I think a lot of people aspire to be a lot of different things. And one has to take that risk, walk out of the comfort zone. I did that when I took up acting two decades back, and I gave it my all. Right now, yes, it's a tough decision and choices are always tough. I am not just walking away from a career I built from the scratch but also the city, memories, relationships — I will miss everything but I have always believed that you have to stride to make a mark in your career," she stated.
"I will miss going on the sets, meeting the crew of 100 people, who become your family for the number of days or months you work on the project", she said.