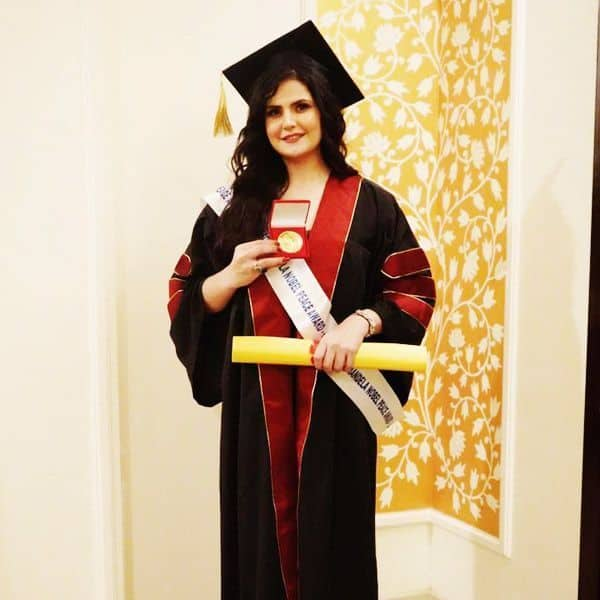 In Goa, the Nelson Mandela Nobel Peace Awards 2020 were held. The guest of honour was none other than the Bollywood actress Zareen Khan.
Zareen was not only the guest of honour but was also awarded the Nelson Mandela Nobel Peace award.
She has been awarded for Honorary Doctorate from the American University of Global Peace. She now is Dr. Zareen Khan.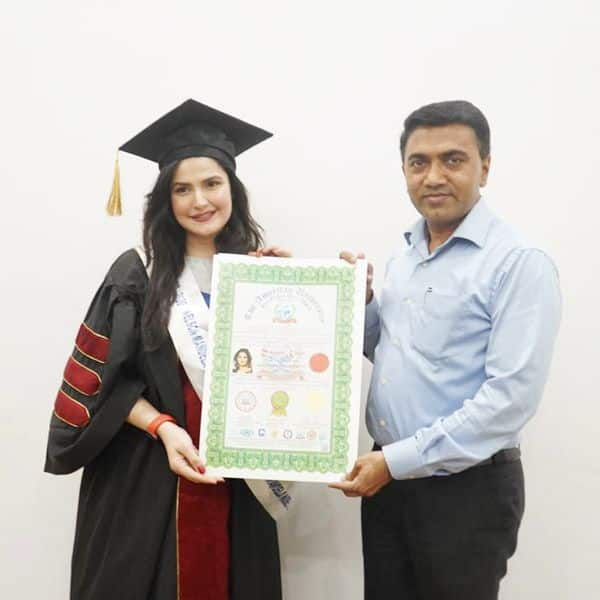 Along with the pictures, Zareen Khan also wrote a brief caption, which read, ""Thank you CM Pramod Sawant Ji for your wishes . It was an honour being congratulated by you. / Thank you Nelson Mandela Nobel Peace Award 2020 for bestowing me with 'Honorary Doctorate'. / Truly overwhelmed / Yours sincerely, / Dr. Zareen Khan".
The ranks have already been joined by Shah Rukh Khan and Amitabh Bachchan in Bollywood.
Mr. Pramod Sawant, CM of Goa has congratulated Zareen for receiving the honour.
The event was attended by notable personalities like renowned director V.A. Shrikumar, tennis legend Leander Paes and wrestler Sangram Singh in attendance.
Indian tennis legend Leander Paes also won the award on Sunday. Paes quoted Nelson Mandela and wrote: "Sport has the power to change the world. It has the power to inspire. It has the power to unite people in a way that little else does." – Nelson Mandela. Honoured to be conferred the Nelson Mandela Nobel Peace Award Doctorate 2020. #FlyingMan #LionHeart.
Superstar Shah Rukh Khan received an honorary doctorate degree from Melbourne-based La Trobe University for his contributions and efforts towards underprivileged children and women's empowerment through Meer Foundation, besides his achievements in the Indian entertainment industry in 2019.
The Queensland University of Technology in Brisbane offered Amitabh Bachchan, 69-year-old veteran his fourth doctorate for his contribution to the world of entertainment in 2011.