Moviemaker Sanjay Leela Bhansali is now busy preparing to start shooting his next movie. And to do that, he has enlisted the help of lovely Kriti Sanon & dashing Aditya Roy Kapur for a love drama. Sanjay Leela Bhansali wanted to cast Kriti and Aditya together and was successful in getting their consent. Therefore, when Kriti Sanon and Aditya Roy Kapur begin their forbidden relationship, you will soon see pyrotechnics on your silver screen! Isn't it delightful?
The enjoyment will be doubled because the movie will be directed by none other than Sanjay Leela Bhansali, a celebrated director known for his impressive film career and movies that purport to express a variety of emotions, including glory, pride, emotional pain, betrayal, conflict, love story, and many others. According to estimates from March 2022, his and Alia Bhatt's most outrageously successful collaboration, Gangubai Kathiawadi, helped the movie gross Rs. 100 crore at the box office.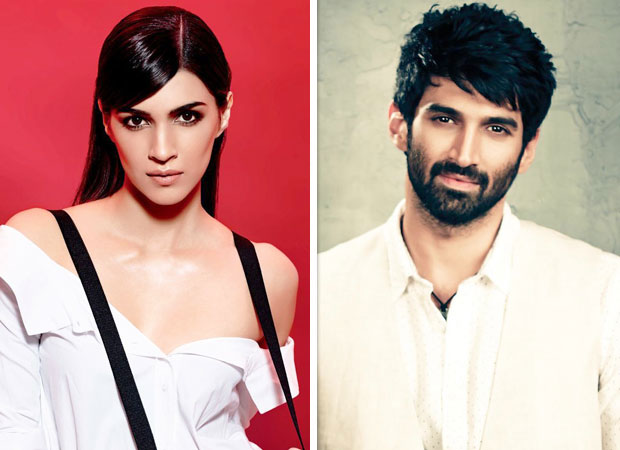 According to a source familiar with the matter to Aditya & Kriti, they can't say for sure anything till it's official declaration, but they did make a hint about the cooperation and the arrangements being made. We attempted to contact Aditya Roy Kapur and Kriti Sanon to obtain a verification on the matter, but we have not heard back as of yet. It would be intriguing to see Aditya and Kriti together so that the movie is successful! Fans adored this couple in the Kalank, a 2019 film by Dharma Productions, sung by Aira Gaira.
At director Karan Johar's 50th birthday celebration, this attractive jodi also got everyone's attention. On a starry night, they were occupied with enjoying one other's company. Although the project's formal declaration is still pending, it is anticipated that production will begin in the upcoming months.
On a work front, Kriti Sanon is busy with her upcoming movies like Adipursh, Ganpath, and many more exciting projects in her hands.