Today the actor Ajay Devgn shared his upcoming movie "Bholaa" and captioned, "Who is directing whom?" In that BTS we can see Lord Shiva and Trisul behind the Ajay. This is the fourth directorial effort of Ajay Devgn.
On Wednesday, Bollywood actor Ajay Devgn shared a series of behind-the-scenes photos from his recently launched thriller "Runway 34," as he expressed thanks for the support he has received for his third directorial effort.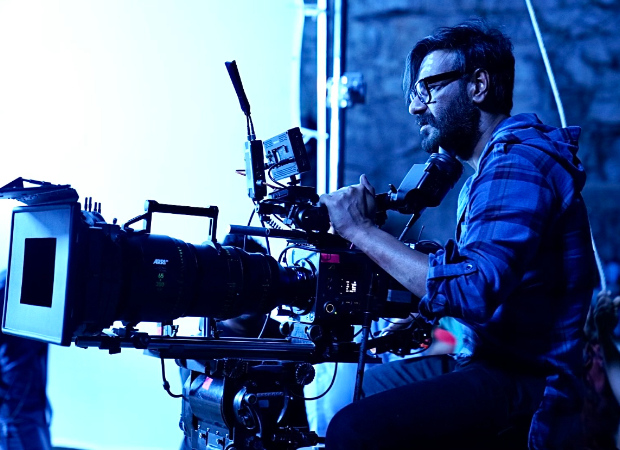 Recently, the "Bhuj" actor captioned an Instagram post, "Looking at Runway 34 still receiving so much love from the crowd makes all the sleepless nights WORTH IT."
The entertainer could be seen detailing the shooting process to his companions in the first monochromatic image. He was dressed in a jacket and a headpiece. Ajay may be seen in another photo sitting in the director's chair, with his staff behind him.
The 'Golmaal' star could be seen standing behind the TV screen in the final image.
"Runway 34" is Ajay Devgn's third directorial effort, following "U, Me, Aur Hum" and "Shivaay."
In addition to directing, the 53-year-old actor co-starred in the film with Amitabh Bachchan, Boman Irani, and Rakul Preet Singh.
'Runway 34' is a narrative based on an August 2015 aircraft from Doha to Kochi that landed with limited fuel owing to poor visibility.
At the box office, the aviation thriller movie received a positive reception from netizens. The film received excellent comments from audiences following its digital debut on Amazon Prime Video.
Meanwhile, Ajay is hard at work on his film "Bholaa," which will be launched on March 30, 2023. The movie is a Hindi replica of the Tamil movie "Kaithi," which was scheduled to be helmed by Dharmendra Sharma. The original film was about an ex-convict who tries to visit his daughter for the first time after being freed from jail, but he gets tangled up in a shootout between police and the drug mafia.
Aside from "Bholaa," Ajay is also working on "Drishyam 2." Part one, which is already liked by everyone, now the sequel will opens with full suspense for sure.