Recently, when singer Adnan Sami erased all of his Instagram postings and just uploaded "Alvida," the majority of his followers were alarmed. While many worriedly inquired as to his well-being, others saw it as a "fresh beginning." A supporter asked, "What happened, sir?" I believe this is a fresh start! Your newest tune, perhaps? " One more question, "A new start?" The vocalist, Anurag Rao, who recently said, "This is going to be a scorching tune," appears to be aware of the fact.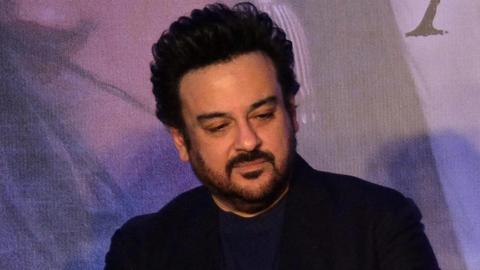 Today the singer Adnan Sami posted a small glimpse where it is written "ALVIDA" and penned the caption, "It is my own way of saying GoodBye." The background is filled with a song. Now, the fans are anticipating if he is leaving Instagram, if this is a glimpse of his upcoming project. Now, we have to wait for the announcement from the singer's side. 
Adnan Sami made significant news following a dramatic weight loss. The musician posted photos on social media while on vacation with his family in the Maldives.
Adnan Sami is well-known for composing songs for movies such as Dhamaal (2007), Lucky: No Time For Love (2005), Shaurya (2008), and many others. His other famous tracks include Bhar Do Jholi Meri from the movie Bajrangi Bhaijaan, Mera Jahan and Noor E Khuda from the movie Taare Zameen Par and many more.
Some of his most well-known music tracks are Tera Chehra, Lift Karade, and Kabhi Toh Nazar Milao. He appeared as a judge on a number of singing reality shows, including The Voice. The award, Padma Shri, was given to Pakistani musician Adnan Sami in 2020 after he obtained Indian citizenship in 2016. 
Sami's final tweet on Twitter paid respect to famed ghazal singer Bhupinder Singh, who passed away at age 82 from probable colon cancer and complications from Covid.