Farhan Akhtar who made a huge transformation for his role in Bhag Milkha Bhag has again made a transformation for the film 'Toofaan'.
The film is being directed by Rakeysh Omprakash Mehra.
Farhan has been given the look of a lean fighter, to an unfit man who has given up on his dream to being the chiseled boxer.
For his transformation, he has gained a lot of appreciation from his directors.
Rakeysh Omprakash Mehra said that they had tried resorting to prosthetics and VFX to portray Farhan's unfit phase.
Both the techniques were not good enough for his look so, Farhan had gain 15-20 kilos to portray the role.
His portion with weight gain was shot prior to the lockdown in 2020 and Rakeysh Omprakash Mehra was clearly impressed with his transformations.
The director says he can always rely on Farhan Akhtar since the determinations matters just as much as the hardwork.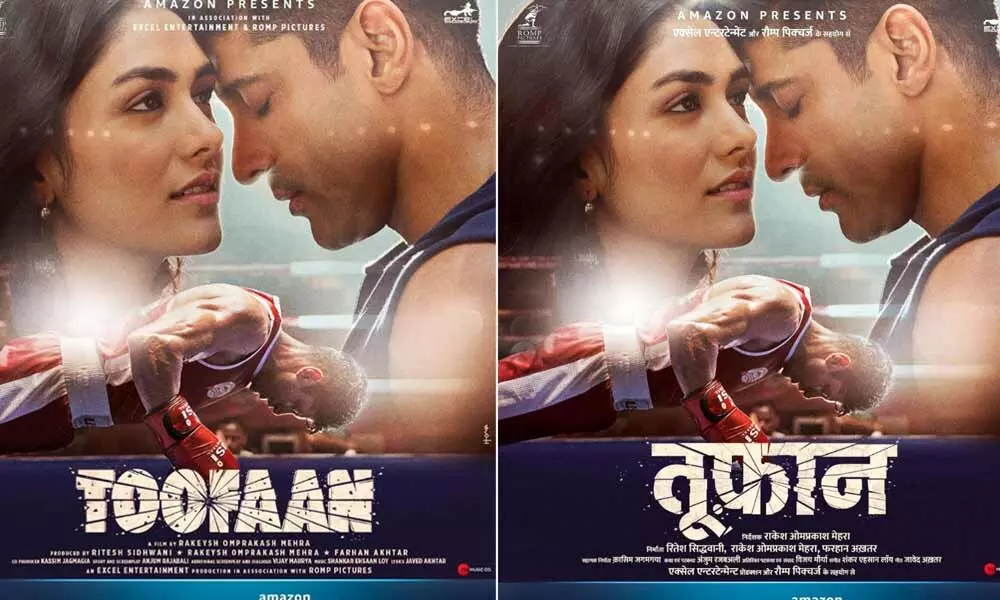 The movie also stars Mrunal Thakur and will release on Amazon Prime Video.
Farhan was last seen in the movie 'The sky is pink' in 2019 and he will be seen in the film 'Mr Marvel' this year.
Apart from him, Mrunal Thakur has the films 'Jersey', 'Namune', 'Aankh me choli' and 'Pippa' in pipeline.
She was last seen in 'Ghost Stories' in 2020 and in 'Batla House' in 2019.