Jaani Johan, a very prominent  singer and lyricist from Punjab, was hurt in a car accident on Tuesday night. In Mohali, Punjab, he and other two fellow passengers were hurt when his car collided with an SUV.
According to reports, the SUV and Ford Figo collided as a result of the police suspecting that one of the drivers may have jumped a red light. According to reports, the impact was so strong that the automobiles turned over many times. Thanks to the airbags in their automobiles, the accident's participants only suffered minor injuries.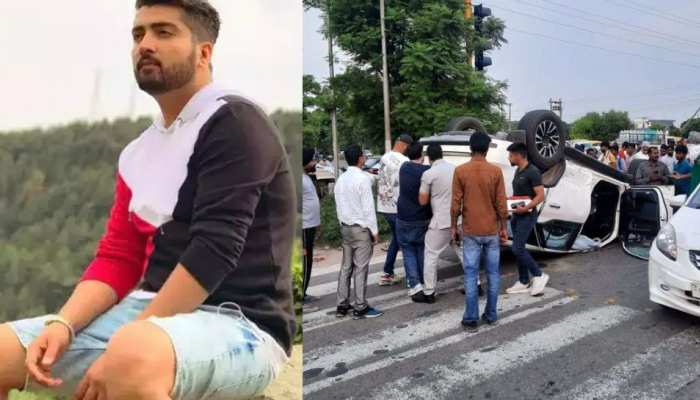 Jaani and his two pals were sent right away to a Mohali private hospital. Minor injuries suffered by the passengers of the other car too. 
According to the reports, Jaani allegedly had neck and back wounds. The third man was driving, and the singer-lyricist and a companion were seated in the backseat.
When news of Jaani's accident spread, his supporters longed for a quick recovery for him. Later, Jaani himself used social media to make a statement about the incident in Punjabi. Explaining that he is recovering well and just sustained minor injuries  and captioned, Today, I actually witnessed death, but I also caught a glimpse of God. So I witnessed God and death together. My pals and I are well; the only wounds we have are minor .
Messages for the singer were expressed by artists including Stebin Ben, Gauahar Khan, Asees Kaur, Ravi Dubey, Ammy Virk, Sophie Choudry, and others.
On the work front, the year 2021 marked the beginning of Jaani's career as a lyricist. His track Shant Sipahi became quite well known. Jani is adept at crafting heartbreaking and romantic melodies, and his songs often make his admirers smile. The superhit track "Soch" from the year 2013 was written by Jani. Hardy Sandhu is the singer of this song. Himanshi Khurana appeared in the song, and a revised version of it was later included in the movie Airlift. The mega-hit song "Kismat" by Sargun Mehta was penned by Jani. Tunes like Tara and Joker were also created at the same period for the well-known Jani.